Montana Fly Fishing Youth Programs
Dixon Adventures is dedicated to teaching our youth the sport of fly fishing. We offer $40 discounts for boats that have kids 16 and under. Dixon Adventures has specialized in Youth Fly Fishing Programs for 20 years. We welcome the opportunity to share the many wonders of Montana Fly Fishing with families and kids. We treat these trips a little different than the standard trip because the day is focused on the kids and teaching them about the outdoors and fly fishing alike. Just like our other trips, these are customized trips. We understand that long days are not the best approach with kids and we make sure that we use information and expectations you have to help design the day. Fly Fishing in Montana with your family and kids is a great way to introduce our youth to a lifetime sport. We have experience working with kids as young as 6 years old! Dixon Adventures believes that it is never to early to introduce kids to fly fishing!
So take your kid on a Dixon Adventure and help begin a lifetime journey in the sport of fly fishing!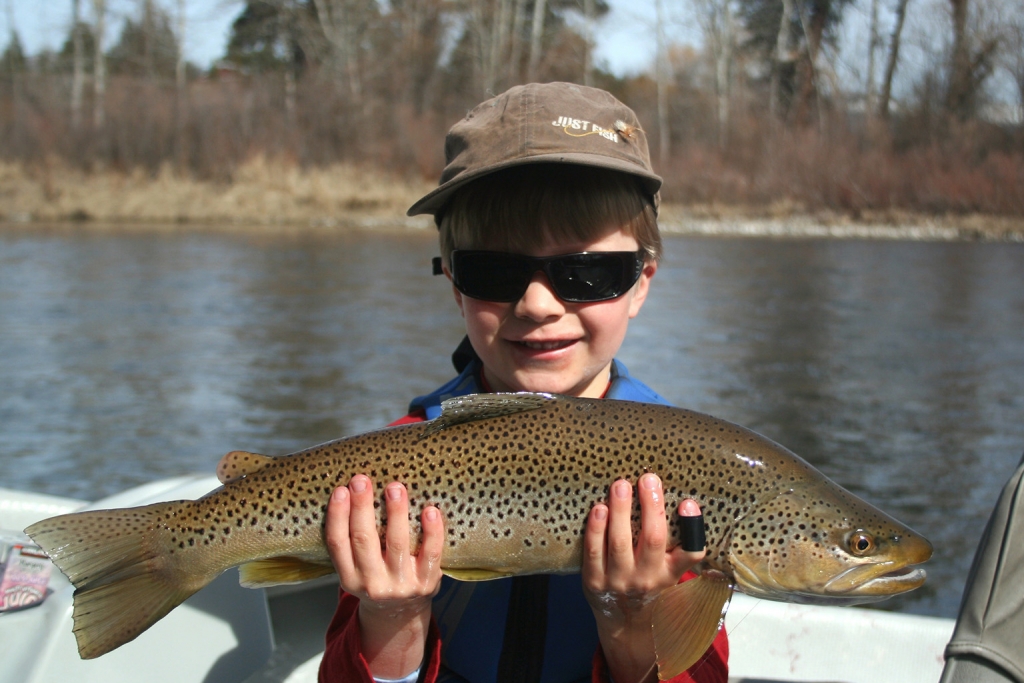 Fly fishing can be a tricky thing to introduce to young kids, especially New York City kids. Jay Dixon had my 6 and 8 year old boys glued to the river and loving it all day long! He is a true talent with fly fishing instruction for youngsters – and adults for that matter. Can't wait to take my kids to fish with him again next summer!
Fishing Book for Kids
If you are looking for a great way to introduce your kids to fly fishing, Author Kirk Werner has a 3 part series called Olive the Woolly Bugger. This book is fantastic. Olive is the main character of the book and goes on an adventure that teaches kids about the fun of fly fishing, catch and release, and much more. I would recommend this book to any family that loves the outdoors and fishing. Here is the link to Olive's Blog. It is a fantastic story great for children and also has underlying meaning for adults.
Click Here for the Book