Missoula Area Lodging Options
Missoula and the surrounding valleys offer a wide range of accommodations. Here is a variety of places to stay that Dixon Adventures recommends.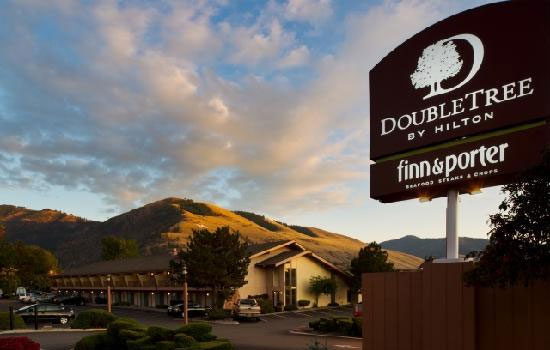 Located near downtown Missoula The Doubletree is one of our most popular choices. At the end of a day of fishing, watch the local anglers from your sleeping room balcony or while you enjoy a meal in Finn & Porter. We have discounted rates when you stay here.
Located next to a park on the river in downtown Missoula, The Holiday Inn Parkside is a great choice. The Holiday Inn offers great discounted rates for our clients. You need to contact us before making your reservation in order to receive the discounted rate.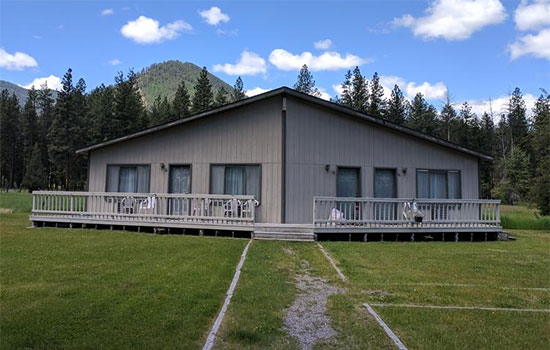 Located 20 miles east of Missoula at the base of Rock Creek, "The Merc" is a nice getaway with six motel units, and 2 rental cabins. The motel and cabins are within walking distance from the Fly Shop, Rock Creek, and dining at Ekstrom's Stage Station.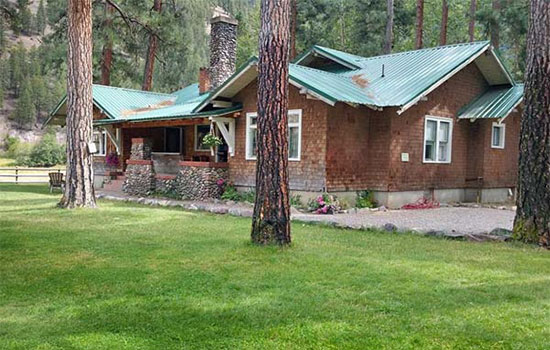 Rock Creek Troutbums rents a variety of cabins. The Riverstone cabin is shown in the photo. Some of the cabins have private access to Rock Creek, one of Montana's Blue Ribbon streams. Whether you are travelling as a couple or in a group, Rock Creek Troutbums has a cabin for you.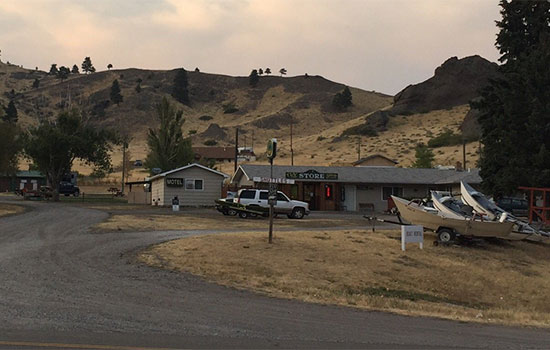 Phil & Joan Camera's Missouri River motel, lodging and full service Fly Shop is much more than a great place to stay when you're fishing and floating the scenic Missouri River and the amazingly productive trout fishery below Holter Dam!