Fly Fishing Montana With Dixon Adventures
Dixon Adventures is a family owned business that has been operating for over 25 years and takes pride in offering multiple options in the Fly Fishing industry. Owned and operated by veteran guide and instructor Jay Dixon, Dixon Adventures has a very unique niche in the Montana Fly Fishing industry. We have the experience and permits to guide on over 400 miles of different rivers in Montana and have a wide range of options for your fly fishing experience.
We have multi-river packages that can have anglers explore rivers of Montana, including the Clark Fork, Bitterroot, Blackfoot, Missouri, and more. Dixon Adventures specializes in offering personalized trips based on YOUR expectations and needs. We offer discounts for kids 16 and under and have been providing personalized trips for kids and families since 2004. We offer classes for the beginner to the advanced.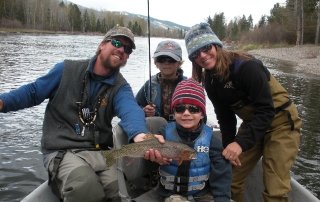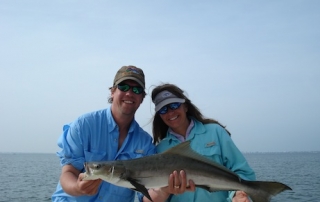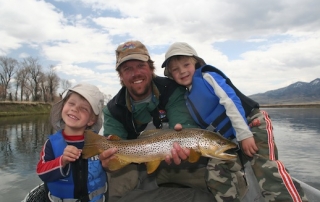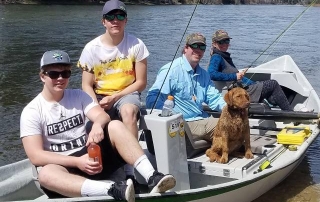 As an outfitter, Jay Dixon prides himself on being one of the premier instructors of Montana and works with his guides to ensure they are qualified to be patient and fun instructors of all skill levels. Jay Dixon has worked with some of the top instructors in fly fishing, including Tim Rajeff, and has developed unique strategies for teaching fly fishing and also instructing guides how to teach fly fishing. Dixon Adventures is named after the owner because every experience we offer is personalized and unique, and IT IS ALWAYS AN ADVENTURE!
Jay Dixon and his wife, Deb have been operating Dixon Adventures for over 16 years from their off-the -grid solar home in the Sapphire Mountains that overlooks the Bitterroot valley. Jay and Deb, with their two boys Jake and Zack, respect the outdoors and love the Montana life filled with fly fishing, skiing, hiking, and more. Jay has a college degree in environmental geology with an emphasis in groundwater and fisheries from the University of Montana. Jay has been fly fishing since the age of 6 and started tying flies soon after. Much of his life has been dedicated to all types of fishing. Whether its surf fishing for sharks or catching stripers in the Chesapeake Bay, Jay has had a passion and obsession with fishing that has turned into many years of guiding.
Dixon Adventures has been one of the most personable and distinguished Fly Fishing Operation for years. Please contact us with any questions you may have, whether it is booking a trip, a class, or what makes us one of the best of the West! Find out why my clients know why they call it "A Dixon Adventure!"