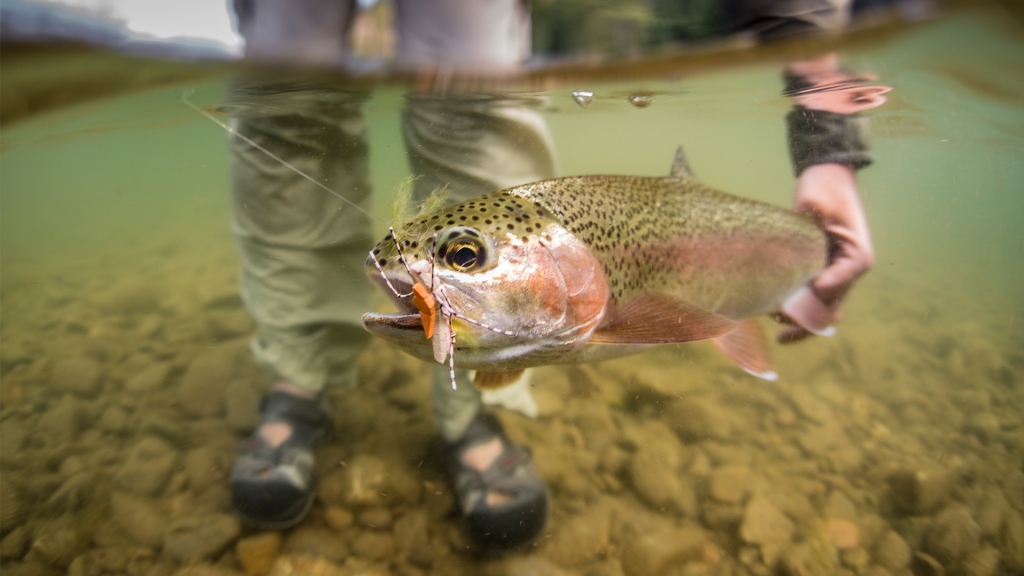 Montana Fly Fishing with Dixon Adventures offers customized guided Montana fly fishing trips and fly fishing schools. Located in Missoula Montana, Dixon Adventures operates on a variety of rivers, all providing breathtaking scenery and some of the best Dry Fly Fishing Montana has to offer. The majority of our trips are taken on the Bitterroot River, Blackfoot River, Clark Fork River, Missouri River, Rock Creek, and more! There are many choices when Fishing Montana. With over 25 years of experience, Dixon Adventures designs Montana Fly Fishing Trips based on your needs! Fishing Montana with Dixon Adventures is a great choice whether you are a beginner, advanced, or a family looking for new experience while exploring Montana. Find out why we have been called the hardest working fly fishing guides in Montana!5
Why Fish with Dixon Adventure
I'm fairly new to fly fishing – about 4 years now. I've been on 4 float trips with Jay in Montana and 3 float trips with 3 different guides in other states – and Jay is by far the best! The most recent guide asked me where I learned to fly fish – for a 60 year old left handed Texas woman I guess I'm not too bad – and told him it was with Jay Dixon in Missoula! Have my husband and I caught fish with Jay? Sure – lots of them – but to me the best part is Jay's amazing unstoppable upbeat attitude. Float trips with Jay truly are an adventure and I can't wait to go again!

I've fished with Jay for more years than I'm willing admit and he's consistently guided me into the best days on the river I've had. No one works harder or smarter. And while I consider myself an experienced and accomplished flyfisher, I always come away from a day with Jay a better fisherman.

I wish the best for Dixon Adventures. After fishing with Jay for over a decade, I am convinced he is the Man. All of our trips have been an adventure of the Zen kind. Our trips are fun and Jay always manages to find the fish, even when other guides strike out. When I started fishing with Jay I was just a novice and now I am a novice plus. In any case he treats everyone at any level of ability with patience and respect. Last year I took my girl friend on her first float with Jay. With Jay's tutelage, she caught many fish and had a wonderful experience. We are going back this spring. If you want to see some awesome scenery, catch fish, and have an experience you will never forget, call the Man.